Section 8 – "I Thirst" Crucifix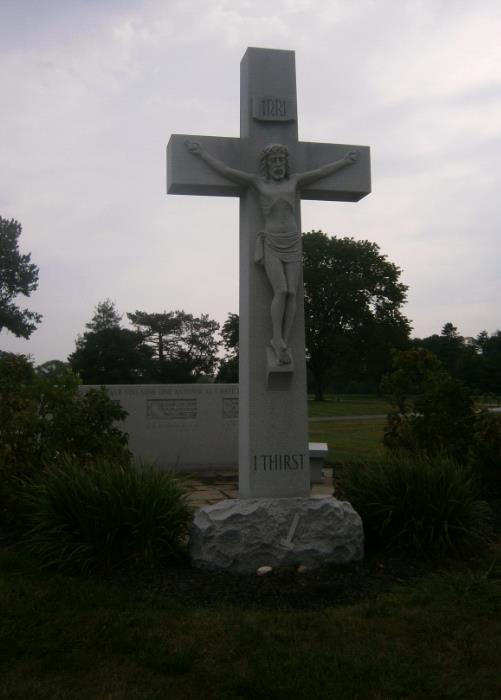 Sections eight and seven are joined together with an avenue of the Stations of the Cross which pulls these two sections together.
"He himself bore our sins in His body on the tree, so that we might die to sins and live for righteousness; by His wounds you have been healed." (1 Peter 2:24)
"I stand at the door of your heart and knock. Open to me, for I thirst for you".