Prayer for Our Faithful Departed February 2020
Gate of Heaven Cemetery became the final resting place for those listed below. The staff has been honored to assist their families, and we ask you to pray for the deceased and their families.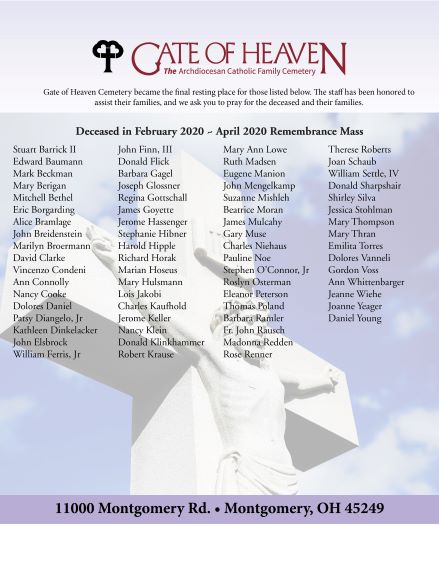 Remembrance Mass for those lost in the month of February will be held on April 16 @ 7:00 PM in St. Joseph Chapel located inside the Administrative Building.