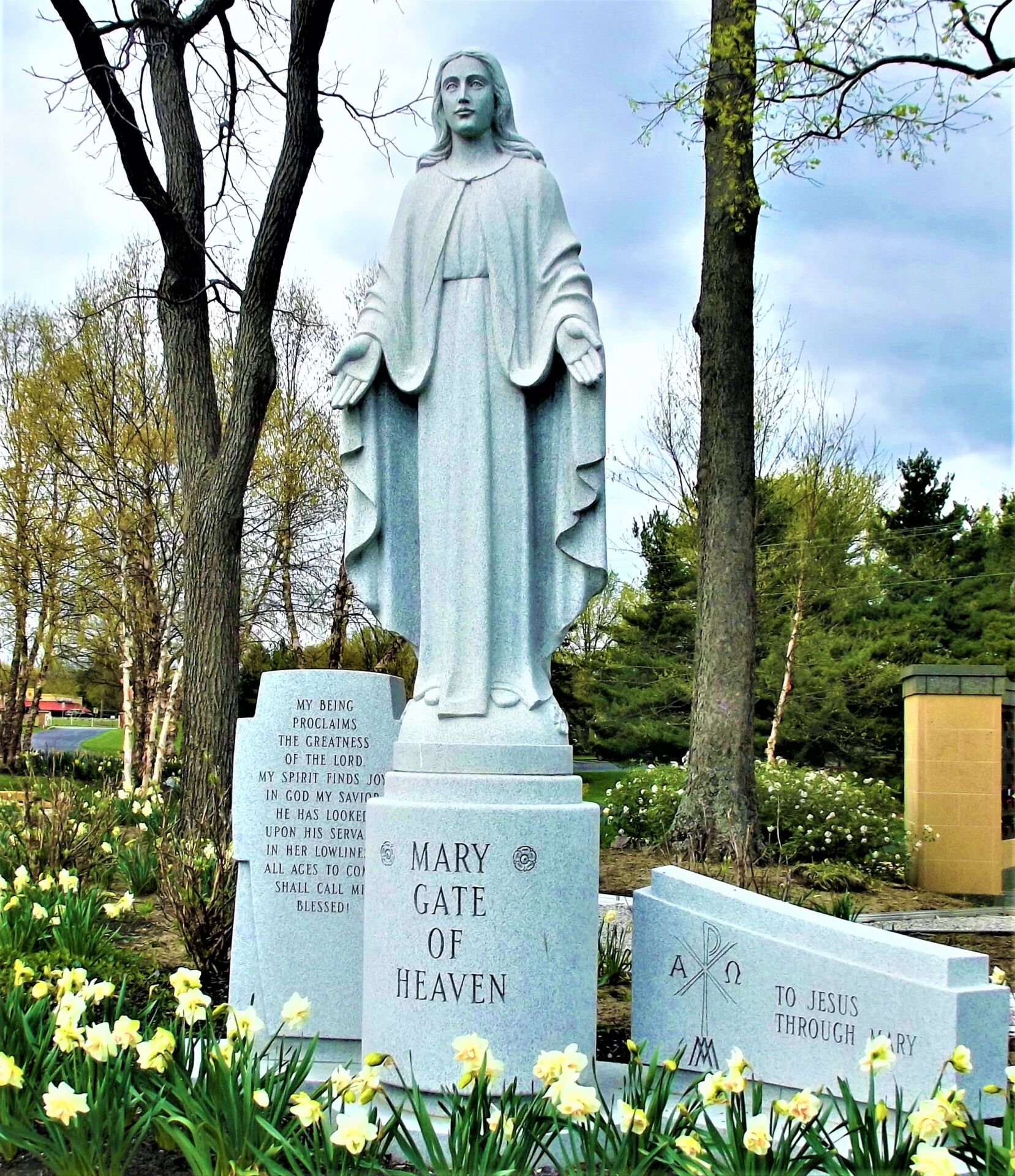 A Tradition of Faith Throughout Our Lives
Gate of Heaven Cemetery is a full-service cemetery owned and operated by the Roman Catholic Archdiocese of Cincinnati. We are conveniently located at 11000 Montgomery Road, just north of I-275.
At Gate of Heaven, we know that most people must make burial arrangements during very difficult times—times of grief, sadness and loss. Our staff will treat you with dignity and help you deal as comfortably as possible with the decisions you need to make.
We Are Strong Advocates of Pre-planning Your Cemetery Needs
The Catholic philosophy of life has always contained a realistic attitude toward death. A Catholic knows that one of the most important tasks in life is to prepare for death. This is a spiritual preparation—an essential process which prepares each of us for that moment when we enter into eternity. Good planning makes for easier and more informed decisions about what you might need and relieves a huge burden from your family when death occurs. Pre-planning is also an important business matter that can give you peace of mind and the best opportunity for properly financing your choices.
Some of the other reasons for you to consider Gate of Heaven Cemetery revolve around the fact that we are driven by religion, not profit. In addition to the services we offer for sale, we also do charitable work for the community, including:
No-cost infant interments to members of the Church
No-cost indigent interments at the direction of any Diocesan Priest
We do these things because our work is based on more than sales and bottom lines—we are an extension of the Catholic Church and are here to serve its members during difficult transitions.
A Word about Surroundings
A beautiful garden is a great place to renew your spirit. The best way to enjoy over 160 acres of award-winning, beautifully landscaped grounds at Gate of Heaven Cemetery is to visit us in person. The gently rolling land, native plantings, ponds, trees and flowerbeds have a soothing, calming effect. Stroll across the grounds at Gate of Heaven Cemetery, and don't be surprised to see a doe browse across the lawn or geese flying overhead. This is a special place…a peaceful, natural, sacred place.