National Wreaths Across America at Gate of Heaven Cemetery 12-18-2021
Join us here at Gate of Heaven Cemetery, Saturday, December 18th at 12:00 PM, in our Veterans Garden — Section 28.
We are 1 of over 3,100 locations in the USA (and in Normandy and more locations around the globe) that will be partaking of this National Day Ceremony, 12-18-2021. With wonderful volunteers, we will place hundreds of wreaths on the graves of Veterans here at the Gate of Heaven Cemetery, 11000 Montgomery Road Cincinnati.
We are honored to have Captain James Meyers, US Marine Corps assigned to the 2d Batallion, 5th Marines, 1st Marine Division Vietnam, as our key speaker along with Deacon Rick Gallenstein Veteran of US Air Force Vietnam from Good Shepherd Parish, along with Veterans representing each military in the ceremony from WWll to Iraq.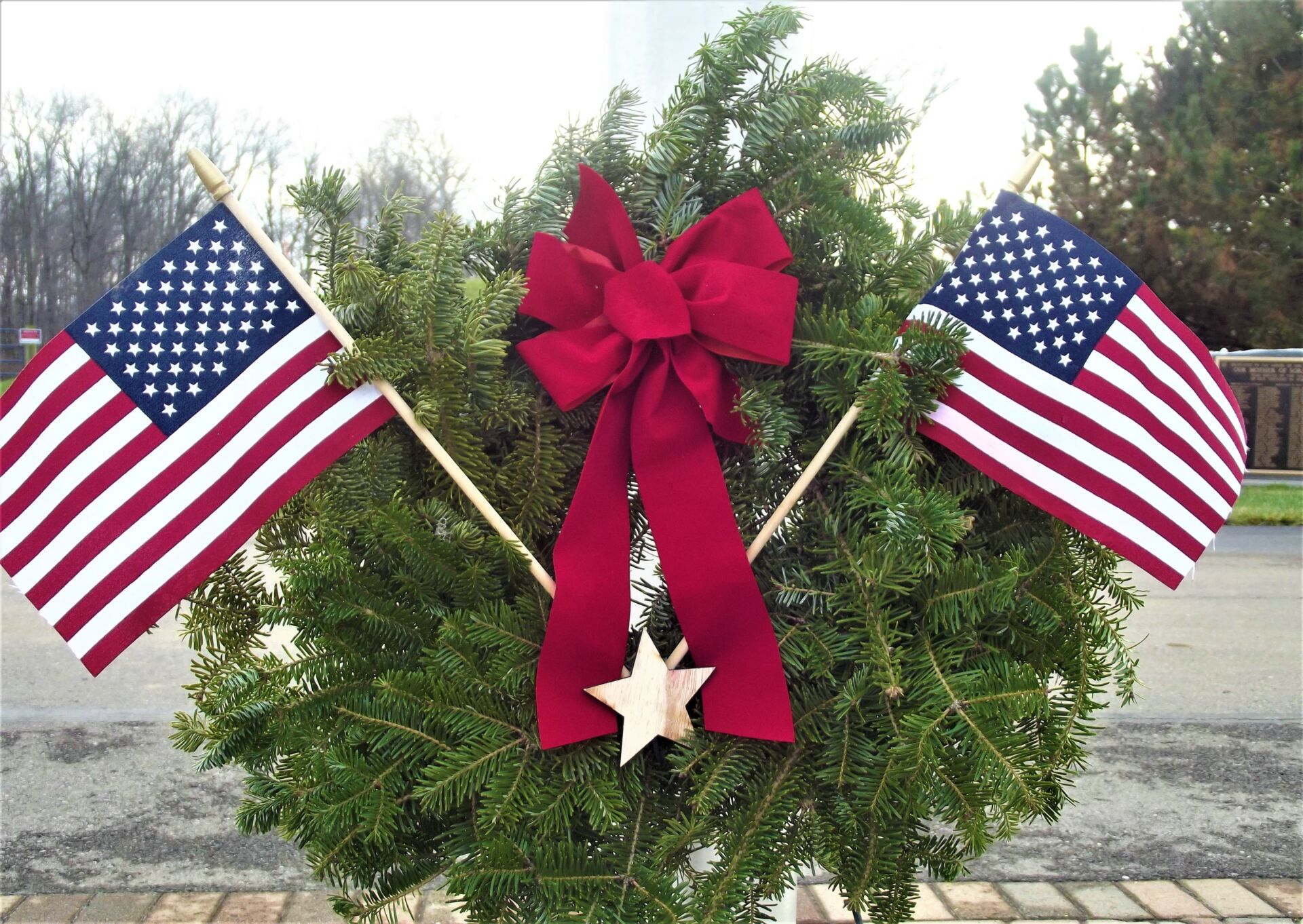 The Ceremony will also have choral voices, a firing honor volley, taps and a bagpiper during the brief media-covered program in the Veterans Garden, Memorial Section 28 (weather permitting).
"Remember, Honor and Teach" is the profound message Wreaths Across America proclaims to show a united front of gratitude and respect across the United States of America as we:
REMEMBER the fallen
HONOR those who serve and their families
TEACH the next generation the value of freedom
Each wreath will not be a decoration.
Each wreath will not be here to remember their deaths.
Each wreath will be present to remember their lives.
Each wreath is a gift of appreciation from a grateful America.
The theme for this ceremony 2021 is "LIVE UP TO THEIR LEGACY."
"It's remarkable that we are asked, at this particular time of year, Christmas, to pause and Remember, Honor and Teach succeeding generations – the cost given and value provided – for each of us to live in the 'gift of liberty' and the freedom it brings. Come if you can… "
– Captain James Meyers, US Marine Corp, Commander of Northeast Post 630 of the American Legion, Blue Ash, Ohio