New Columbarium and Columbaria 2022
We have exciting Crypt3D views of our new additions here on this sacred ground at Gate of Heaven Cemetery, Archdiocese of Cincinnati.
One new installation is at the pond in front of Gate of Heaven's Administration Building. It is the "Baptism of Christ" Columbaria.
The Sculpture of the Baptism of Christ, by world renowned artist, Timothy P. Schmalz, of Saint John Baptizing Jesus, will be installed in 2023. The Columbaria is ready for you, your pre-planning and your options. We just added new landscaping to the the new columbaria too. It is beautiful.
The other wonderful new addition is a starburst shape Columbarium in Section 15, Saint Dorothea, and it is "Dorothea's Angel." Saint Dorothea is the Patron Saint of Gardeners. The angel will be installed on top of the new Columbarium soon, along with a walkway surrounding the Columbarium. This new addition is also ready for you, your pre-planning and your options.
Come visit and take a look at these new additions for yourself and your loved ones anytime from sunrise to sunset.
You are also welcome to schedule a meeting with one of our terrific, Family Services Advisors. They can take you out to these new additions at Gate of Heaven Cemetery and other areas of the cemetery that interest you.
God's beauty surrounds us everywhere on this sacred ground!
Find Joy Here!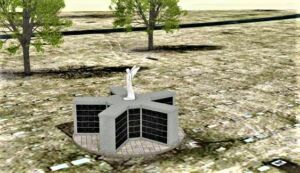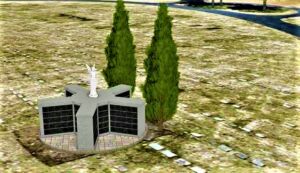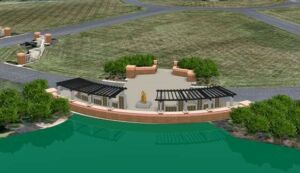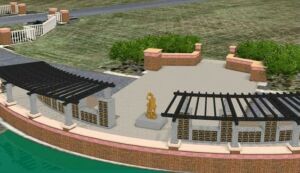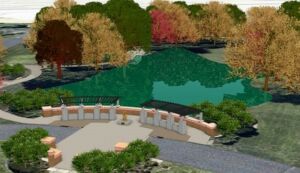 Crypt 3D Photos provided by Behar Mapping.