Holy Matrimony and Mary Gate of Heaven
The Holy Matrimony shrine reminds us of the consent by which the spouses mutually give and receive one another and they are sealed by God himself.
"The intimate partnership of married life and love has been established by the Creator and qualified by His laws, and is rooted in the jugal covenant of irrevocable personal consent. Hence by that human act whereby spouses mutually bestow and accept each other a relationship arises which by divine will and in the eyes of society too is a lasting one. For the good of the spouses and their off-springs as well as of society, the existence of the sacred bond no longer depends on human decisions alone. For, God Himself is the author of matrimony, endowed as it is with various benefits and purposes." -Gaudium et Spec 48
Take my yoke upon you, and learn of me; for I am meek and lowly in heart: and ye shall find rest unto your souls. For my yoke is easy, and my burden is light.
– Matthew 11:29-30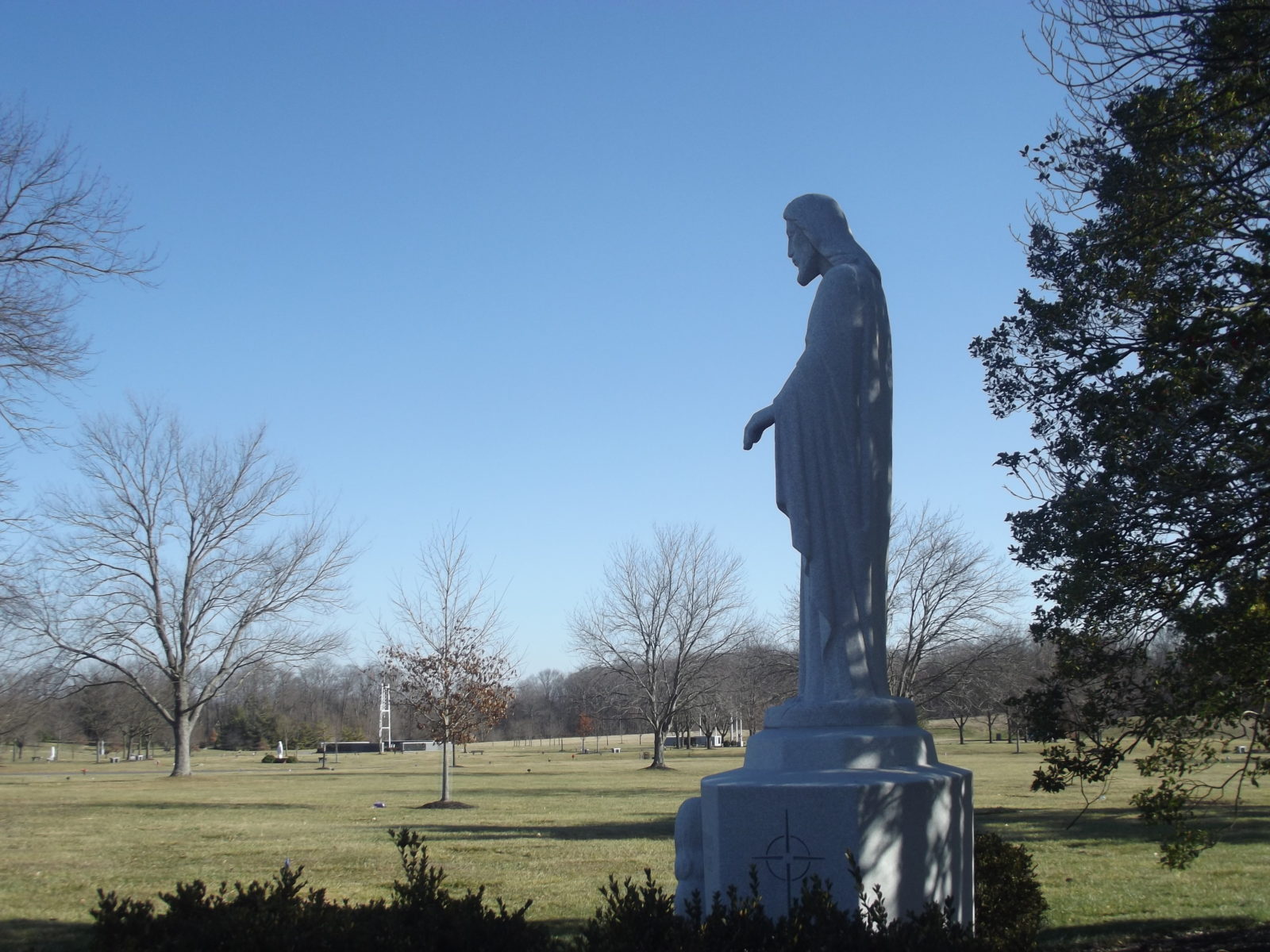 The Mary Gate of Heaven shrine is a reminder that Mary is called the "Gate of Heaven" because our Lord is in Heaven and she is the way to Him. As our Lord came to us through Mary, so must we go to Him through her.
The title Gate of Heaven is given to Mary because "it was through her that our Lord passed from heaven to earth." The Prophet Ezechiel, prophesying of Mary, says, "The gate shall be closed, it shall not be opened, and no man shall pass through it, since the Lord God of Israel has entered through it—and it shall be closed for the Prince, the Prince Himself shall sit in it."
With the full consent of a full heart, full of God's love to her and her own lowliness, she said, "Behold the handmaid of the Lord; be it done unto me according to thy word." It was by this consent that she became the Gate of Heaven.
The foundations of the city wall were decorated with every precious stone; the first course of stones was jasper, the second sapphire, the third chalcedony, the fourth emerald, the fifth sardonyx, the sixth carnelian, the seventh chrysolite, the eighth beryl, the ninth topaz, the tenth chrysoprase, the eleventh hyacinth, and the twelfth amethyst. The twelve gates were twelve pearls, each of the gates made from a single pearl; and the street of the city was of pure gold, transparent as glass. -Revelation 21:19-21
Whatever it is that we are looking for, we should fly to the Gate of Heaven, because there we can be confident we will find Christ.
Mary, Gate of Heaven, pray for us. Holy Mary, Gate of Heaven, obtain for us the conversion of souls and peace in our world.