"I Thirst" Crucifix
Section eight, with Jesus nailed on the cross, His crucifixion, across from Section seven, Mother of Sorrows are joined together with an avenue of the Stations of the Cross in between. This unites these two sections together. The setting is beautiful and very moving.
Upon those two sacred words of our dying Lord, "I thirst." Know that His thirst is for you and that He desires you just as you are. Go to Him, surrender to Him and delight Him. Our Blessed Mother is watching and waiting for you to satiate the longing within the Heart of her divine Son.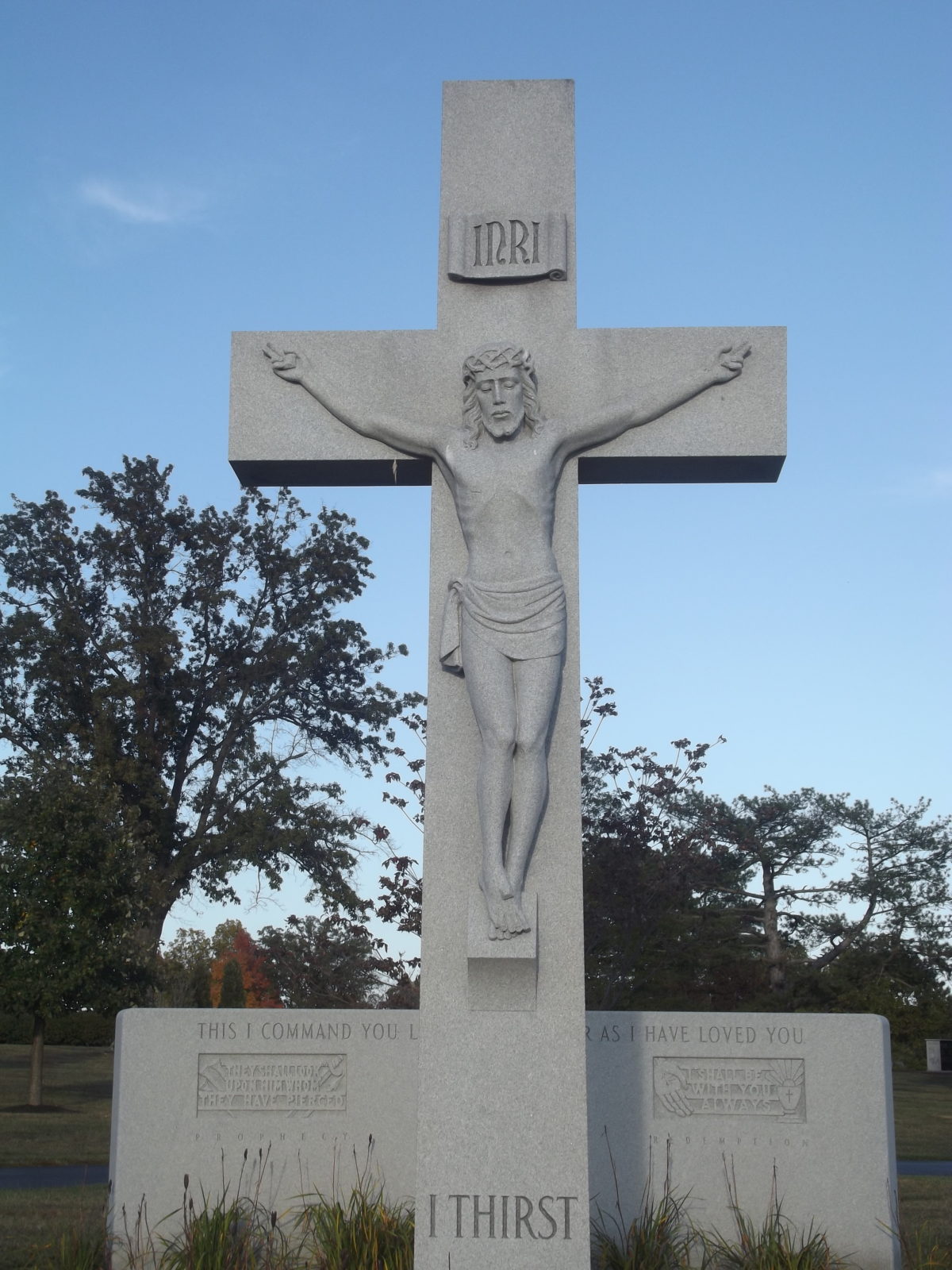 My dearest Mother, you were attentive to the spiritual thirst in the Heart of your Son. You were also attentive to the fact that His thirst was for me and for all humanity. Pray for me that I may be like that sour wine, lifted to the lips of your divine Son.
My loving Mother, pray for me that I may see my sin and may not hesitate to go to your Son in this state. I pray that I may have the courage I need to come in my weakness so as to satiate the Heart of your Son and your own Immaculate Heart.
My thirsting Lord, I know that Your words, spoken from the Cross, were words inviting me to satiate Your spiritual longing. Help me to trust that You love me as I am. Give me the courage I need to trust in Your mercy and to turn to You this day. I love You, dear Lord. Help me to love You more.
– Catholic Life
"He himself bore our sins in His body on the tree, so that we might die to sins and live for righteousness; by His wounds you have been healed." 1 Peter 2:24
"I stand at the door of your heart and knock. Open to me, for I thirst for you."