St. Joseph the Worker
"The Lord God then took the man and settled him in the garden of Eden, to cultivate and care for it." (Genesis 2:15).
Joseph the Worker was able to help participate in the deepest mystery of creation. Pius XII emphasized this when he said, "The spirit flows to you and to all men from the heart of the God-man, Savior of the world. But, certainly no worker was ever more completely and profoundly penetrated by it than the foster father of Jesus, who lived with Him in closest intimacy and community of family life and work. Thus, if you wish to be close to Christ, we again today repeat, 'Go to Joseph.' " (see Genesis 41:44)
On December 8, 2020, the 150th anniversary of the declaration of Saint Joseph as Patron of the Universal Church, Pope Francis issued an Apostolic Letter entitled Patris corde ("With a Father's Heart"). In that beautiful letter, the Holy Father proclaimed a "Year of Saint Joseph" from December 8, 2020, to December 8, 2021 (See: vaticannews.va). The Apostolic Penitentiary also issued a Decree granting plenary indulgences for this special year.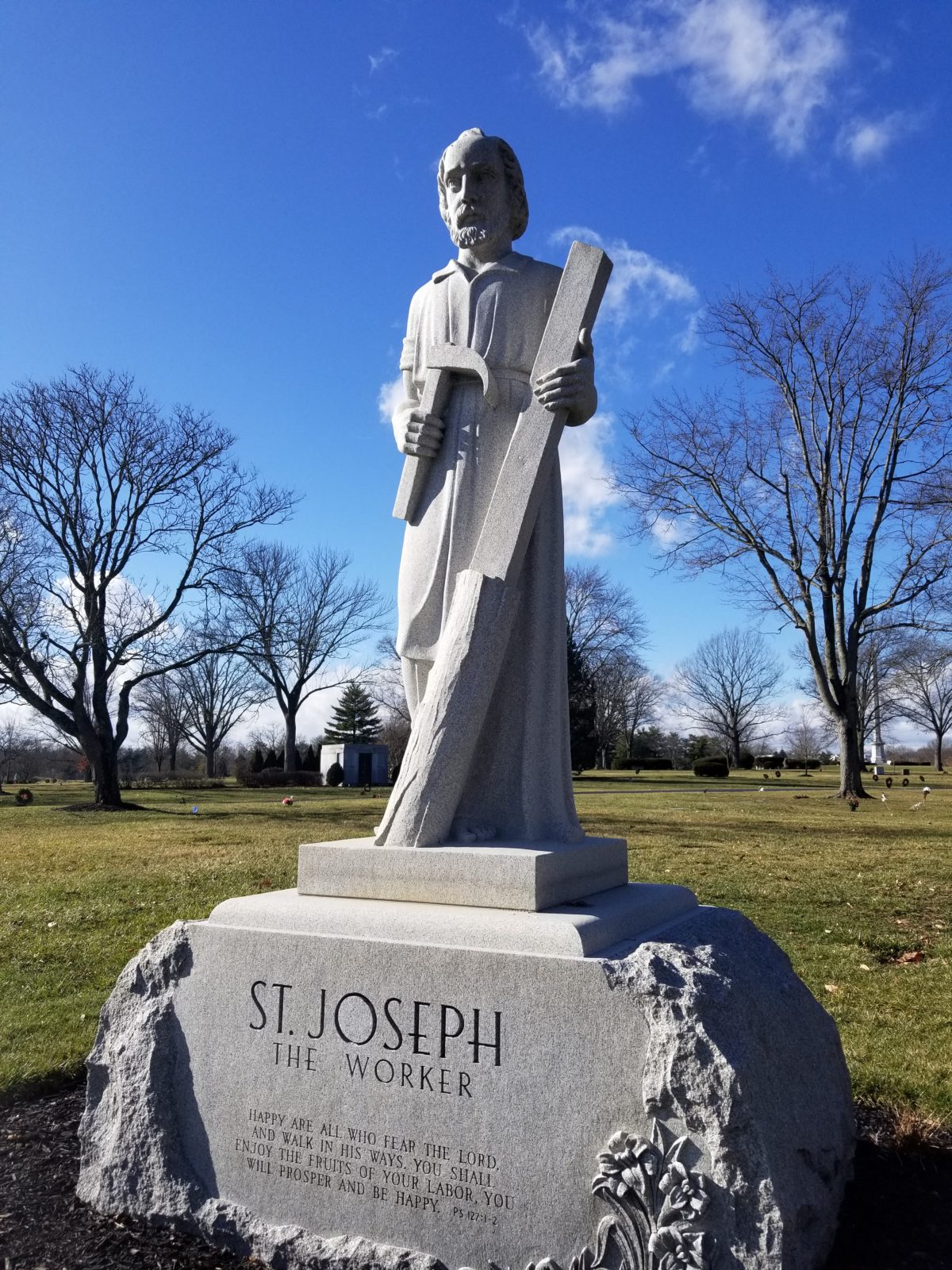 Joseph, patron saint of workers,
blending skill with charity,
silent carpenter, we praise you.
Joining work with honesty,
you taught Christ with joy to labor,
sharing his nobility.
Joseph, close to Christ and Mary,
lived with them in poverty,
shared with them their home and labor,
worked with noble dignity.
May we seek God's will as you did,
leader of his family.
Joseph, inspiration for workers,
man of faith and charity,
make us honest, humble, faithful,
strong with Christ's true liberty,
Make our labor and our leisure
fruitful to eternity. Amen
– St. Joseph Shrine