St. Joseph the Worker
St. Joseph, spouse of the Virgin Mary, and the foster father of Jesus, through manual labor provided for the Holy Family and lived his vocation as a carpenter sharing in God's divine plan of salvation. He is the patron saint of workers.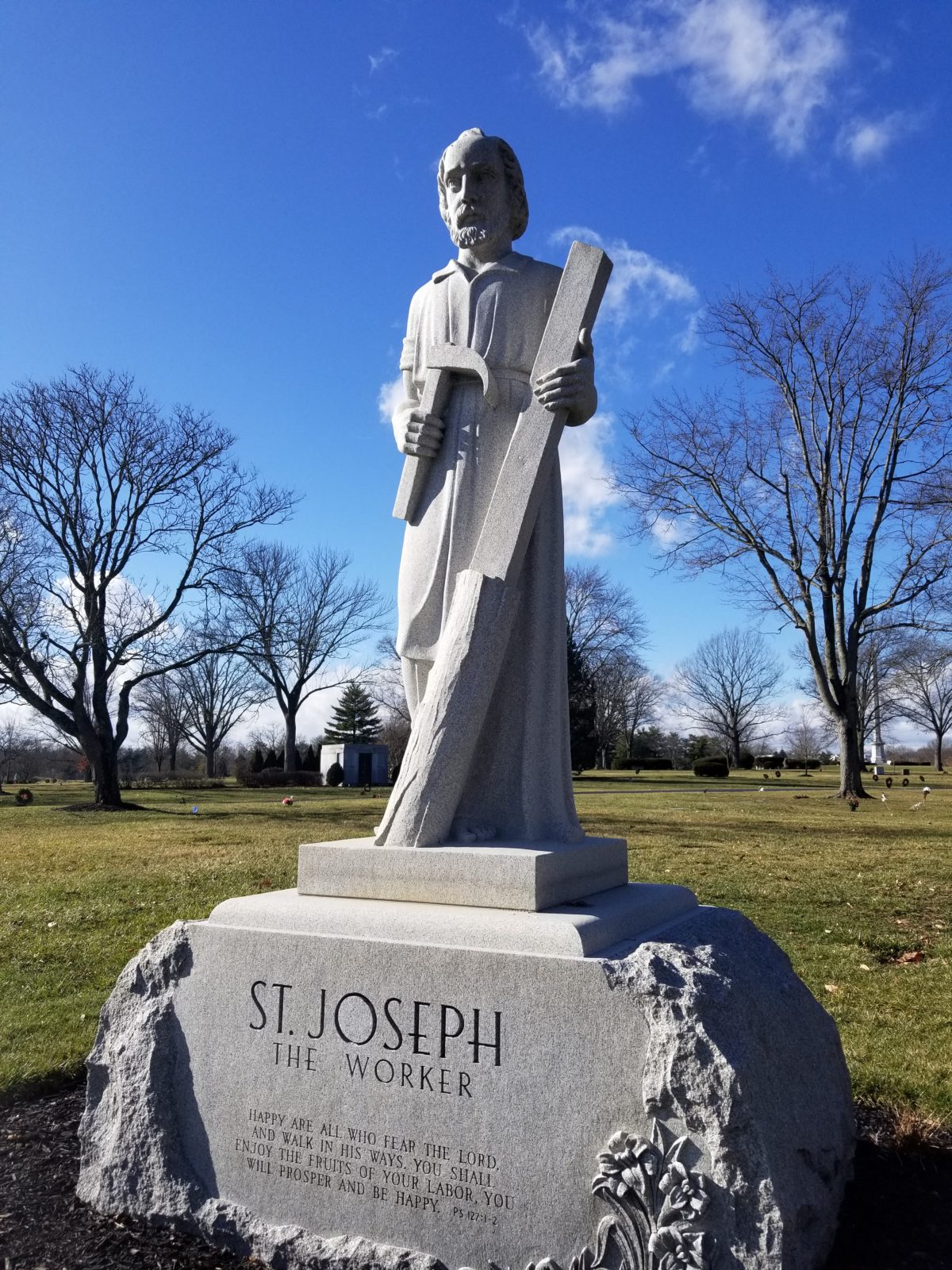 Saint Joseph, patron of workers, intercede for all workers in their daily toil, and give work to those unemployed.
Through your prayers, ask your Son to lift our anxieties, and through His Holy Spirit, guide us through the unknown of life.
Amen.